If you're not lucky enough to live in a part of the world where the temperature is always warm and sunny, you'll know exactly how daunting it can be to get out of a warm, hot, soaking tub into a cold room of wintery air. The idea of adding in a warm and cosy fireplace into your bathroom may just be the perfect solution to those chilly morning and evening stepping out of your tub into a cold room.
A fireplace in your bathroom wont only look fabulously luxurious, but it's going to keep you all snuggled and warm in the winter. You'll be spending much more time in the bathroom than you ever have before. If you're lucky enough to be moving into a new home and you're planning renovations, then this is the perfect opportunity for you to take full design advantage! Here are some sizzling ideas for bringing a fireplace into your bathroom.
All Out Extravagance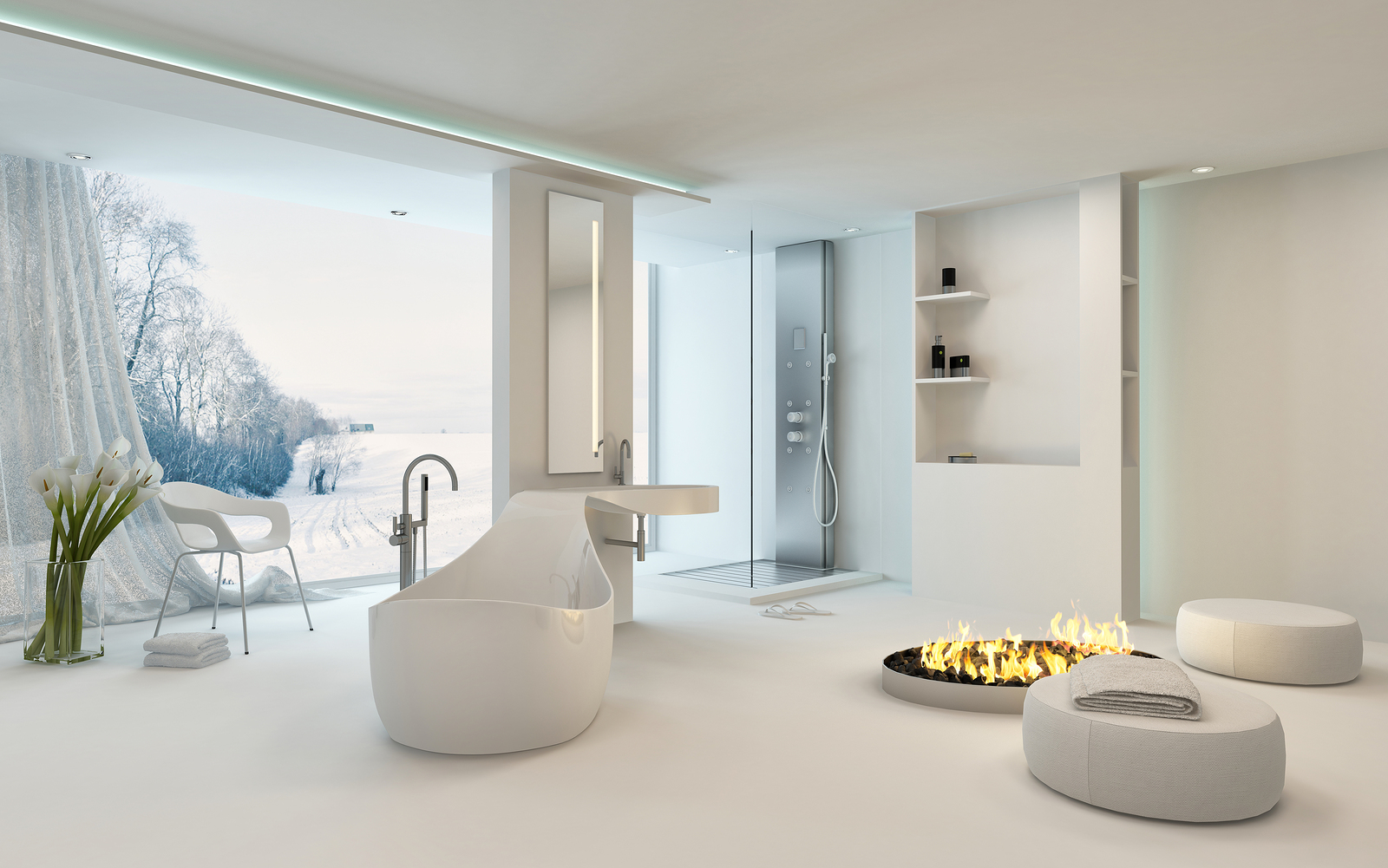 If you really want to go all out, and have a big enough space to work with then we would definitely recommend taking the extravagant route and literally turn your bathroom into a lush and spa-like sanctuary! A fire pit or bonfire fire place in the middle of the room, rather close to the bathtub is a beautiful idea and will not only serve as a heat source but as a main attraction in your bathroom.
Hot Tub and Fireplace Combo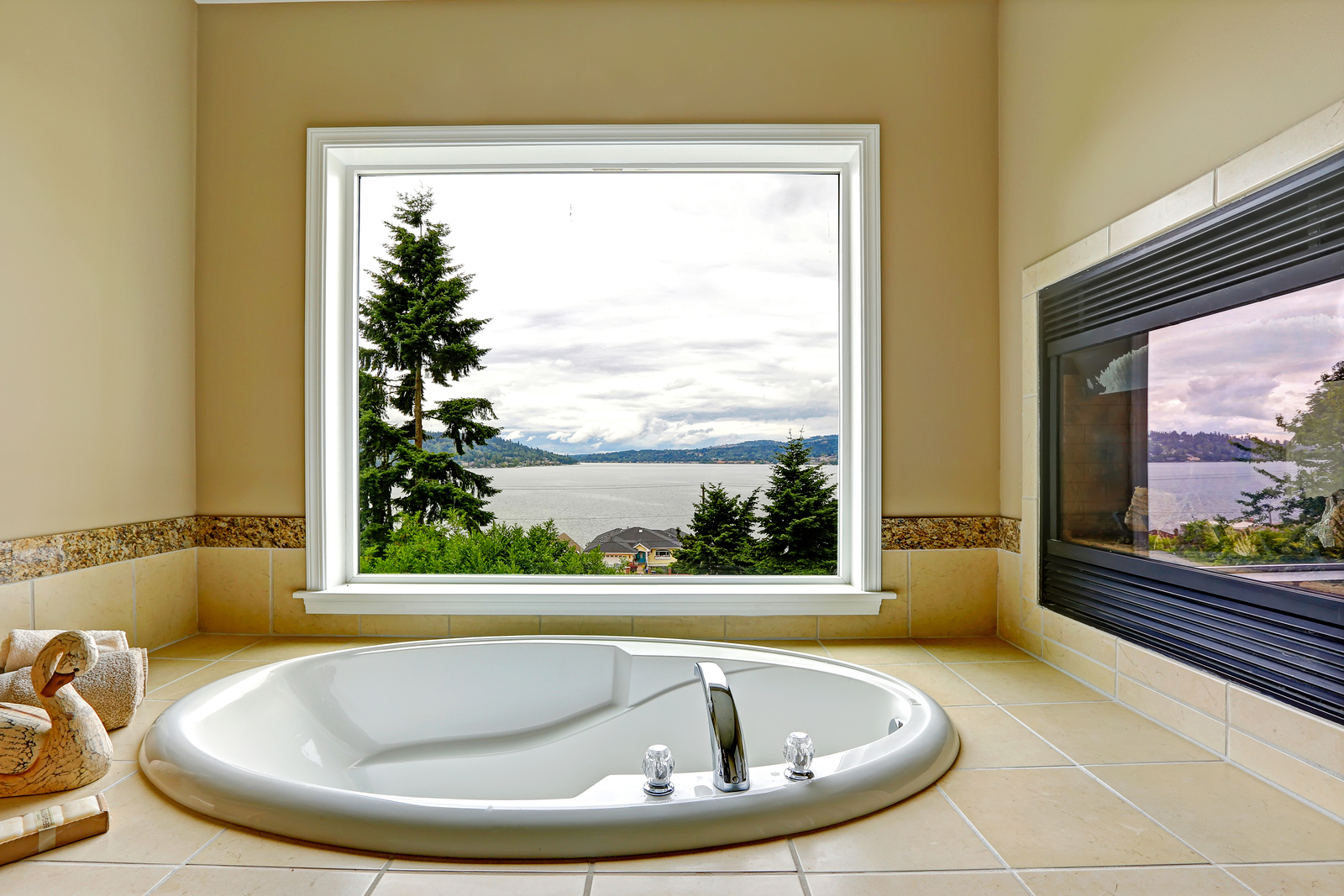 Can you imagine sitting in the air massaging bubbles of an air jetted tub and having a large and very attractive fireplace right next to you? Well, we can certainly picture ourselves sitting in this hot tub, with the wood sizzling next to us, and that gorgeous view! What's great about this kind of fireplace in a bathroom is that you don't need to have a very large space to work with – just an empty wall!
The Lavish Master Suite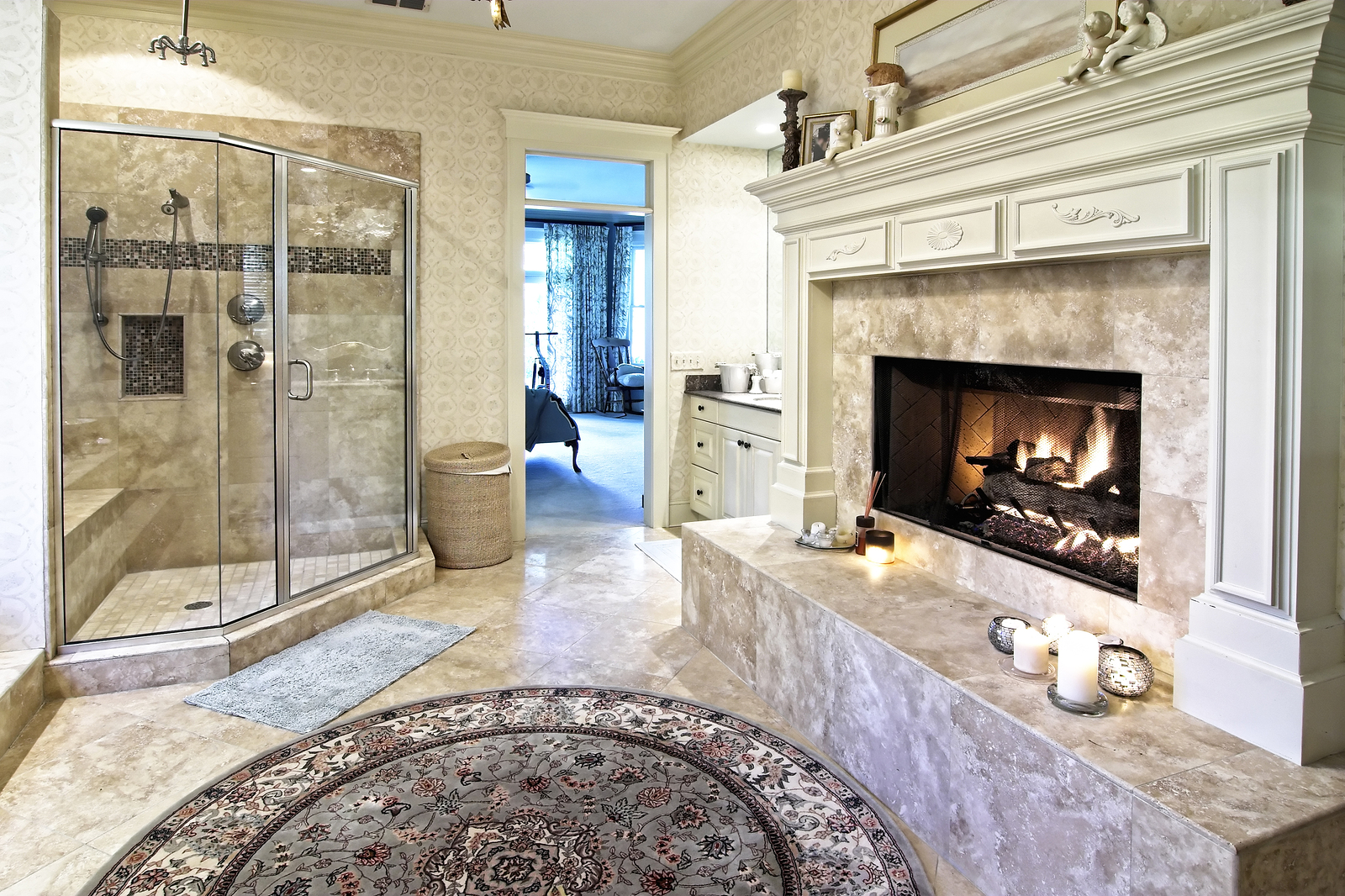 If you're blessed with a proper large master suite and aren't much of a bathtub person, you could consider using the space where the bathtub was, to convert into a lavish fireplace. This will give you more space for an extra-large shower too, build in extra seating and install a rain shower-head.