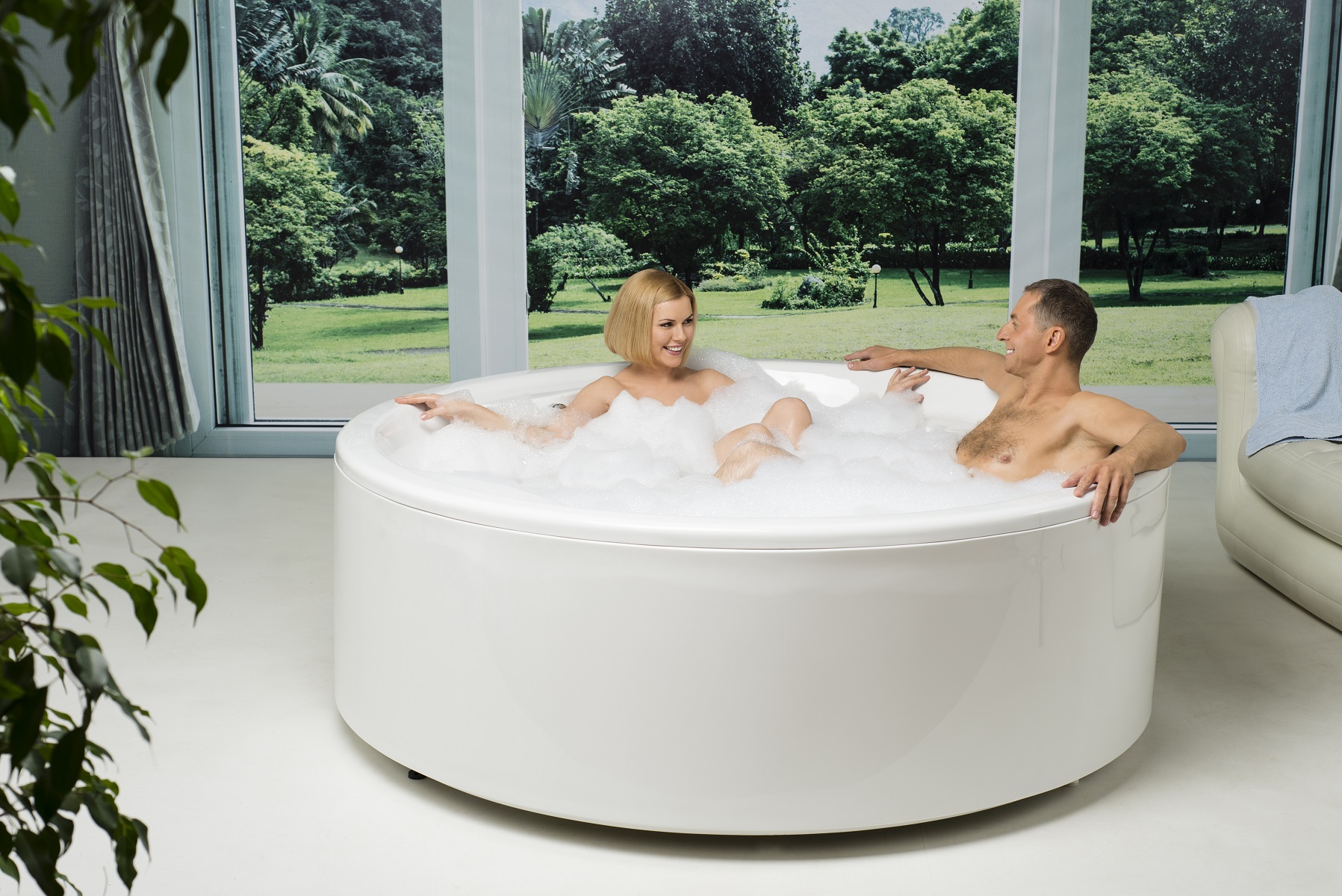 Just imagine coming home from a long, tiring day at work or college to a nice and warm soak in a high-quality jetted freestanding bathtub, a freestanding whirlpool bathtub or any other deep freestanding tub. Can you think of any other way to shake off the weariness and exhaustion of the day, other than by simply lying in your bathtub and letting the warm water relax your body?
With a range of high quality and affordable bath solutions, you can now choose from a wide variety of options – all within your budget. Dwell in hydrotherapy and let water calm, comfort and untangle each and every muscle in your body and rejuvenate your body, mind and spirit. Here's a look at the two of the most popular bathtubs offered:
Jetted Freestanding
Purposely designed and tailor-made to bring relaxation into your life, the jetted freestanding bathtubs offers unmatched comfort and an unforgettable bathing experience each time. Apart from providing a soothing hydrotherapy session, these bathtubs provide a combination of massaging jets of warm water that release stress and help improve your blood circulation. This makes the bathtub, the best cure for migraines, joint and muscle pains and stiff necks.
Jetted Freestanding bathtubs have also been credited with maintaining your body temperature. If you're suffering from insomnia, then taking a bath in such a bathtub can help improve your sleep cycle. In addition, the bathtub is designed to help arthritis patients, as well as those suffering from sports injuries and frequent back pains.
Jetted water flow aids in deep cleaning and cleansing. The freestanding bathtub is ideal if you're worried about germs and infections as they help remove infectious skin bacteria from even the most remote corners of your body, while maintaining and locking the moisture content on your skin.
Freestanding Whirlpool
Freestanding whirlpool bathtubs are ergonomically designed for your body and also offer an aesthetical appeal to your bathroom. With a stream of warm water released in whirlpools, these bathtubs offer the ultimate solution to all pains associated with injuries, ailments or postures.
A 20 minute bathing experience in a whirlpool bathtub not only relieves you from all your pain, but also brings about a feeling of overall wellbeing and euphoria. The bathtubs are mostly associated with hydrotherapy; however, their purpose extends beyond simple pain alleviation.
The freestanding whirlpool bathtubs are a distinct class of deep freestanding tubs. They offer a light massage for your body and help you rest and recover. As the warm water combines with the whirlpool pressure, it facilitates your skin to infuse more and more oxygen. This helps in producing and releasing elastin and collagen – which are two hormones necessary to tighten your skin and make it look younger and wrinkle-free for longer periods of time.
Which One to Choose?
Both whirlpool and jetted bathtubs are efficient in providing hydrotherapy and help your body recover from a vigorous and strenuous workout, as well as general fatigue. When selecting the right bathtub, make sure you discuss your needs, requirements and design and size specifications. For more information on the best deep freestanding tubs, feel free to check out the collection at Aquatica.