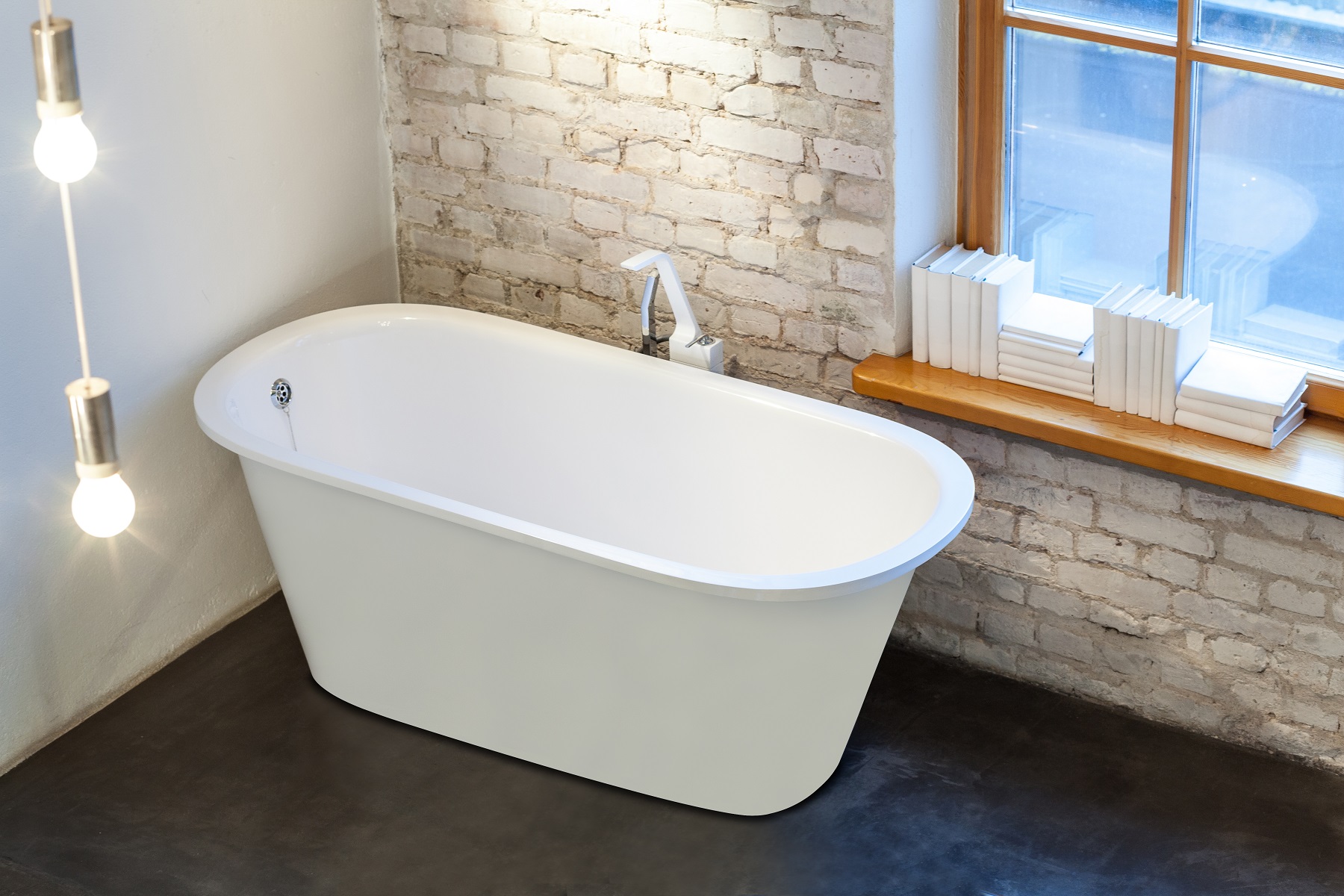 Minimalism bathroom designs are characterized by a thoughtful restraint and clean lines, with modern tubs and faucet solutions. Not only is a minimalist design, aesthetically stunning, and adds value to your overall home décor, it also expresses class, elegance, sophistication and serenity that is customized to provide the ultimate spa-style bath for the homeowner.
Minimalist bath works, such as those offered by Aquatica, offer a unique design with smooth and sculptural lines, interrupted services and the absence of excessive clutter and ornamentation. The end result is a visual delight that will leave you and your guests in a state of awe. When designing a minimalist model for your bathroom, contemporary tubs and high end bathtubs add the perfect finishing touch to your overall setup and display.
In any bathroom, a bathtub is an essential component and when it comes to designing a minimalist setup, choosing the right bathtub is essential. Before planning a minimalist design, it is important to check your bathtub, toilet and faucets and remove all the moveable contents out of your bathroom. Here are some of the best bathtubs for a minimalist design:
Stone
For a traditional, stone-bricked minimalist setup that comes across as a medieval castle, a stone bathtub is recommended. Although heavy and expensive, these high end bathtubs are built to last long and retain their color, without getting scratched or corroding. Combine the bathtub with a stone-basin and faucets, and you have the perfect fusion of traditional architecture and modern art.
Acrylic
Glass acrylic brings five-star luxury to your home, when combined with modern tubs. These tubs are meticulously curved and are a special eye-candy for the rich and famous. In most modern minimalist bathroom designs, acrylic bathtubs are frequently used because of their lightweight, comfort and high resistance to discoloration. In addition, these bathtubs add an artistic touch to your bathroom and can be customized to blend perfectly with your interior wall colors and bathroom cabinet designs.
Fiberglass
The pioneer of all high end bathtubs, the fiberglass is well-reputed for its lightweight, low cost and ability to get along well with any bathroom design. Whether you opt for a traditional or a modern design, the fiberglass is one of the most widely used contemporary tubs in the market.
Marble
One of the pioneers of modern tubs and contemporary tubs, a marble bathtub is admired and frequently in demand because of its value for money, low maintenance and unlimited customization options. Although easily damaged by a thermal shock, the design comes in handy when creating a contemporary minimalist design with marble and patchworks across your bathroom. Under additional lights, the bathtub lets out a shine and an impressive array of colors.
When choosing the right bathtub to create a contemporary design, it is best to consult your constructors and/or architects for the designs.