Oh nothing beats a nice long and luscious bath after a tough day, that moment when you sink down into your bathtub is probably the most relaxing and stimulating moment of the day isn't it!? Well, if you're one of those people who absolutely adores sinking into a gorgeous soaking bathtub, the you know that your bathtub needs to be the sanctuary of your bathroom, and sometimes, bigger is better! If you're lucky enough to have a nice big space to plat with I your bathroom, then you should definitely check out our selection of some of the bigger and more luxury bathtubs you can have in your bathroom!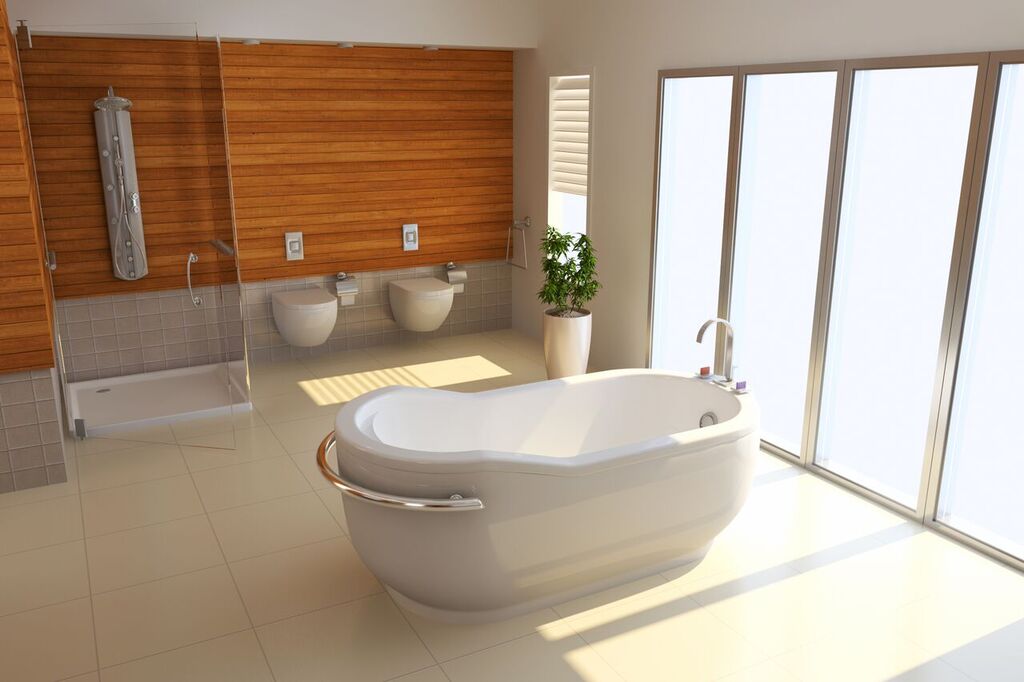 If you have a huge space to work with in your bathroom, going for a bigger bath, is definitely the best option, where you place that bath can completely determine the style and layout of what your bathroom will serve as. We love the way that this large and oval shaped jetted bathtub has been placed in the center of the bathroom, it really creates a focal point for your sanctuary.
This is gorgeous! This very large, but slick and hard cut, stone bathtub, is a freestanding rectangular bathtub and looks beautiful in a bathroom that has that Scandinavian styled theme going for it. Can you imagine the deep body soaks you could have in a bathtub like this? Superb soaking bathtub!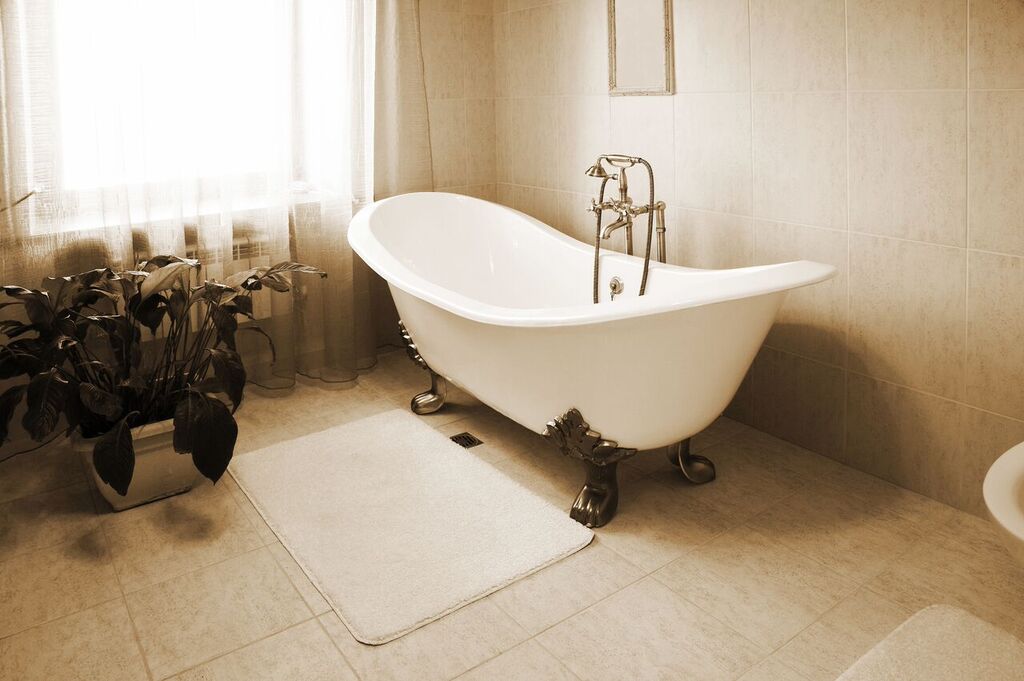 If you're looking to create a more traditional and antique look for your bathroom, then opt for a freestanding claw foot bathtub. Not as modern and upscale as the first two bathtubs we looked at, but these freestanding claw foot bathtubs are still super luxurious to soak and spend your relaxing bath times in!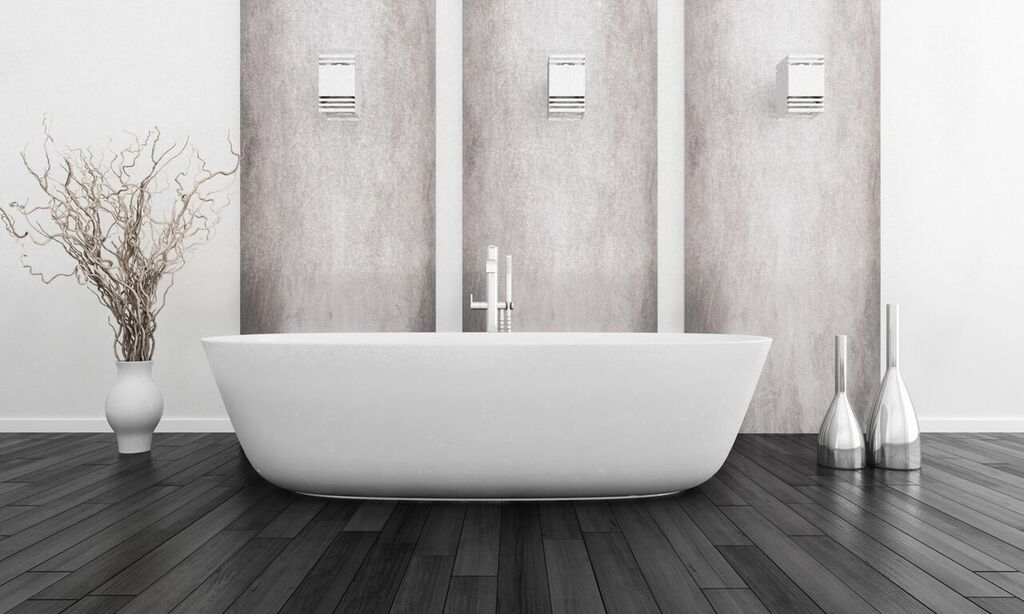 Create a soft and sleek, but bold and dynamic look for your bigger spaced bathroom with this long, deep and super big freestanding bathtub. It's simple, it's elegant, and it's the perfect soaking tub for your bath time pleasures!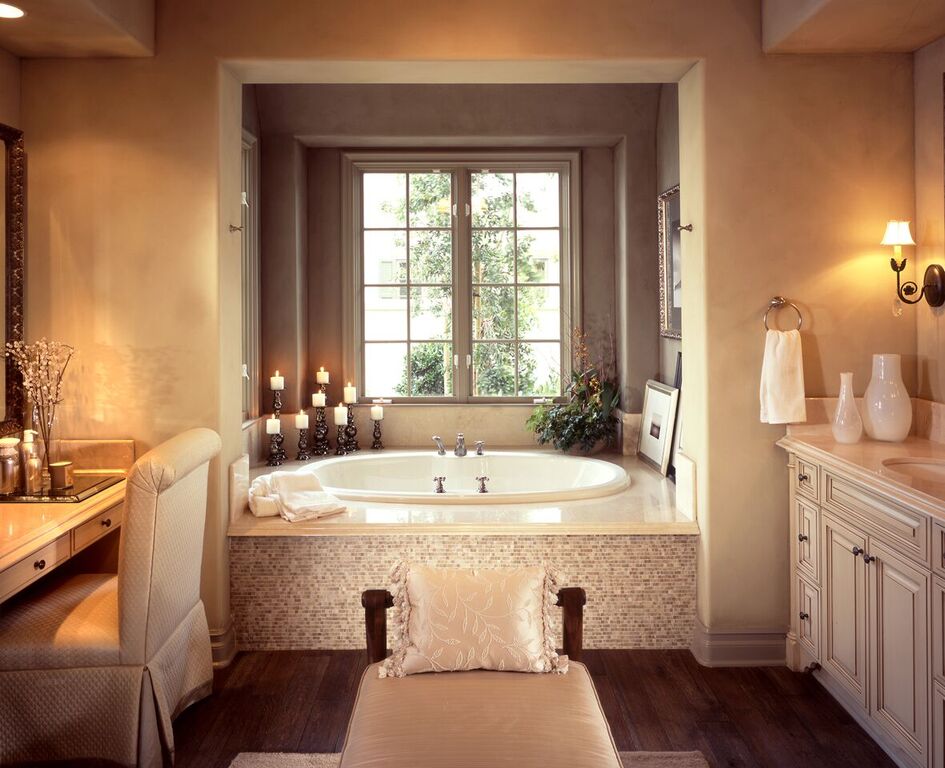 We are beyond in love with this uber luxurious and super classical looking bathroom! The large, round and jetted tub is built into a marble top with cream and beige matching tiles, giving this bathroom its classical and lush style and elegant sophistication. We can picture ourselves soaking away in this built-in bathtub for hours on end, can you?
Yet again another jetted bathtub, but in a much more modern, sleek and contemporary bathroom setting. This round jetted bathtub has built into the center of the room creating a very sharp and sophisticated bathroom look, whilst also creating a sense of chilled and relaxed ambiance.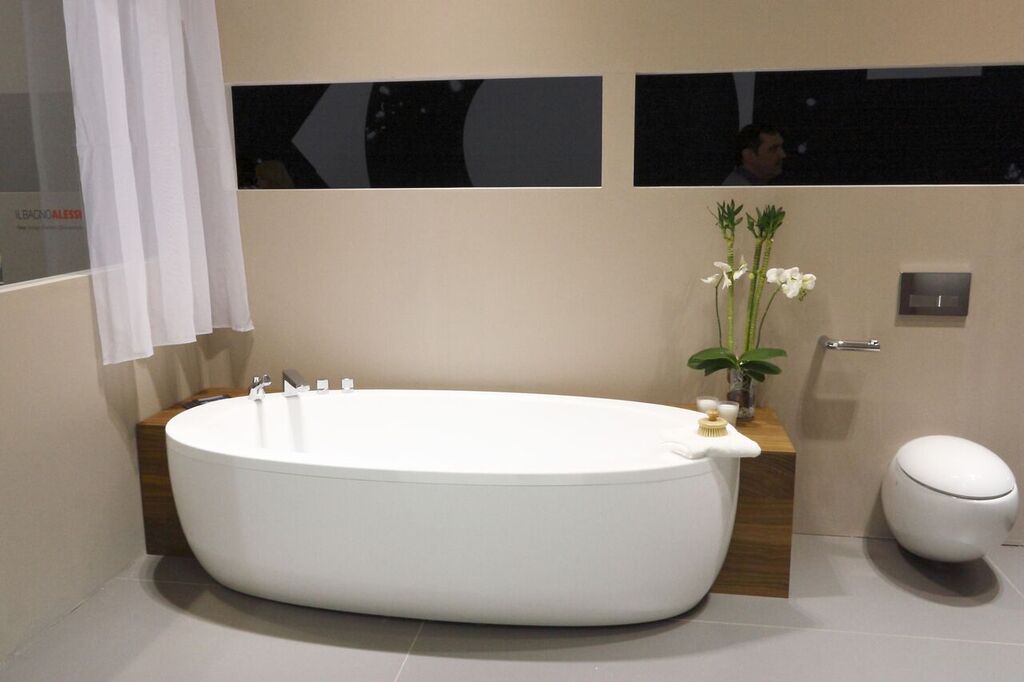 Elegant, large and so very, very bohemian! We love how huge and spacious this white freestanding bathtub is, and with the simple wooden side pieces acting as a perfect focal point, you could really sit in here for hours on end!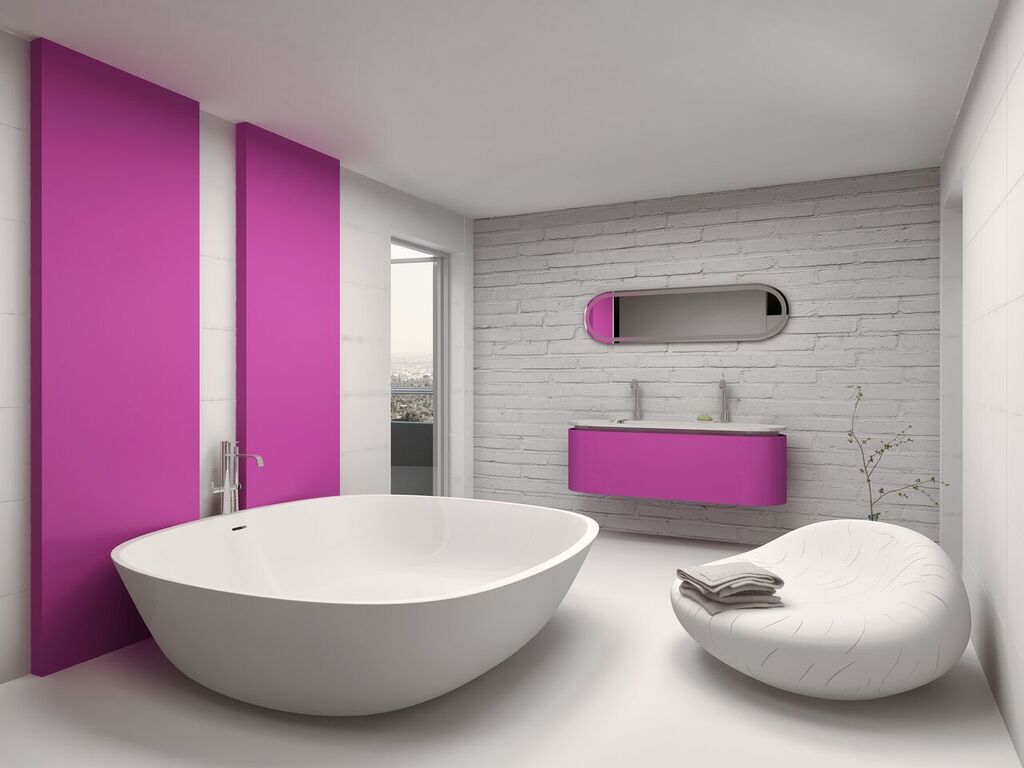 Ok, this is such a huge and spacious bathtub, we don't even think, it needs an explanation!? This large and pool shaped, freestanding bathtub is the perfect 'bigger is better' bathtub and will suit your everyday 'I need to relax' bath routine!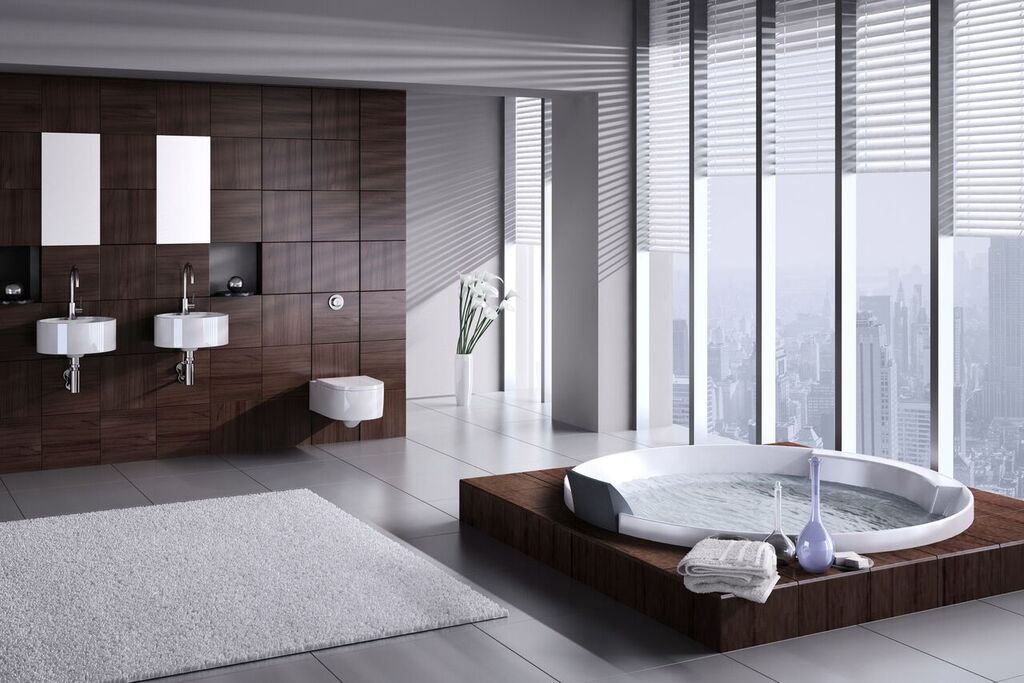 Ok, we stand corrected! This is the biggest and coolest built-in jetted bathtub we have ever laid our eyes on! Agreed? Built into a wooden standing piece and fitted with soft and comfy headrests, this jetted bathtub is the perfect tub to sit in, soak your troubles away, read book after book, drink wine and listen to soothing music. All. Day. Long. Seriously!
Another jetted bathtub! However, a freestanding one instead of a built-in jetted tub, can actually create a very soothing, mystical and relaxing ambiance to your bathroom's style and feel. This is the perfect tub for when you have a ton of space in your bathroom to work with and don't need to worry about where's your placing a huge bathtub!
Remember, that when you're choosing to revamp your big bathroom, don't be scared to go for large soaking, and pool style bathtubs, especially if you have all the space to work with – take advantage of the fact that you can fill that space up with a bigger and better bathtub than you've had before!