Have you ever walked into a bathroom and wondered how exactly the designers managed to take things to the next level the way they did? Fear not, you're not alone. Many homeowners are curious about the steps that people take to create that bespoke and mysterious bathroom appeal. Well, we'll let you in on 4 key secrets to achieving that bathroom lux feel. Most bathroom materials are with clear visual openness too. However, if you do want to go for the most open effect possible, then a clear glass will do that for you. The worthy upgrade of a shower glass enclosure from a shower curtain will give your bathroom that spa appeal.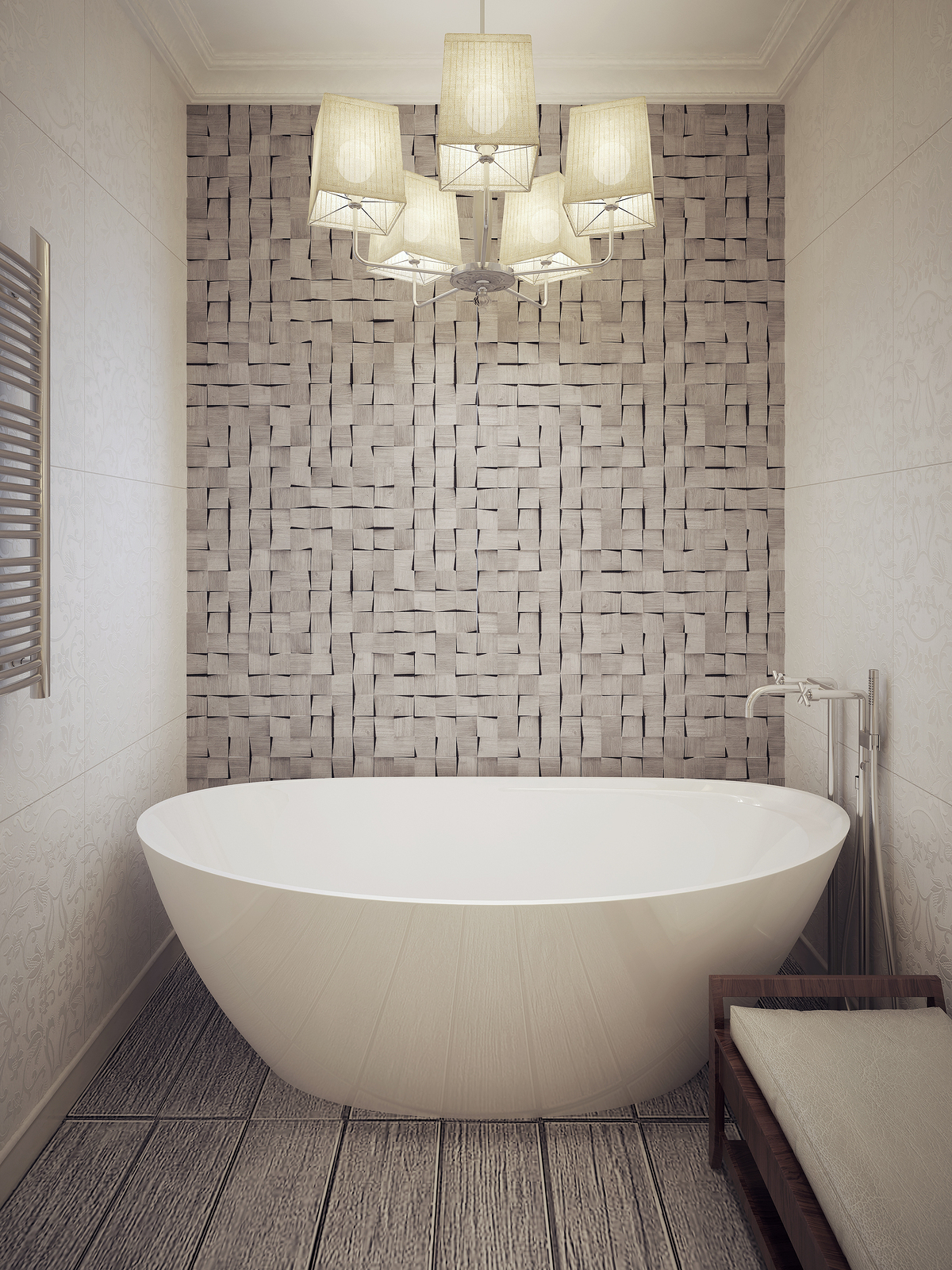 Playing tricks with your tiling will make or break a bathroom. By taking tile from floor to ceiling you'll quickly be able to turn a traditional bathroom into a much more modern and high end space. This doesn't mean you have to spend like a high end Manhattan gal though! Instead of tiling the entire bathroom only half way up the walls, consider tiling two or just one wall from top to bottom. Use a statement stone tile, this will still give your bathroom that slick finished look. Plus, you won't need to pay for an entire room to be tiled. You could also run the same tiles from one wall, top to bottom, across the floor and up the next wall. Leave the remaining two walls white if you go for this option, it will allow the tile to be center stage! We would recommend choosing a classic subway style tile over faux stone. However, if you are looking to create a dramatic effect, go for a darker shaded grout.
Powerful Mirrors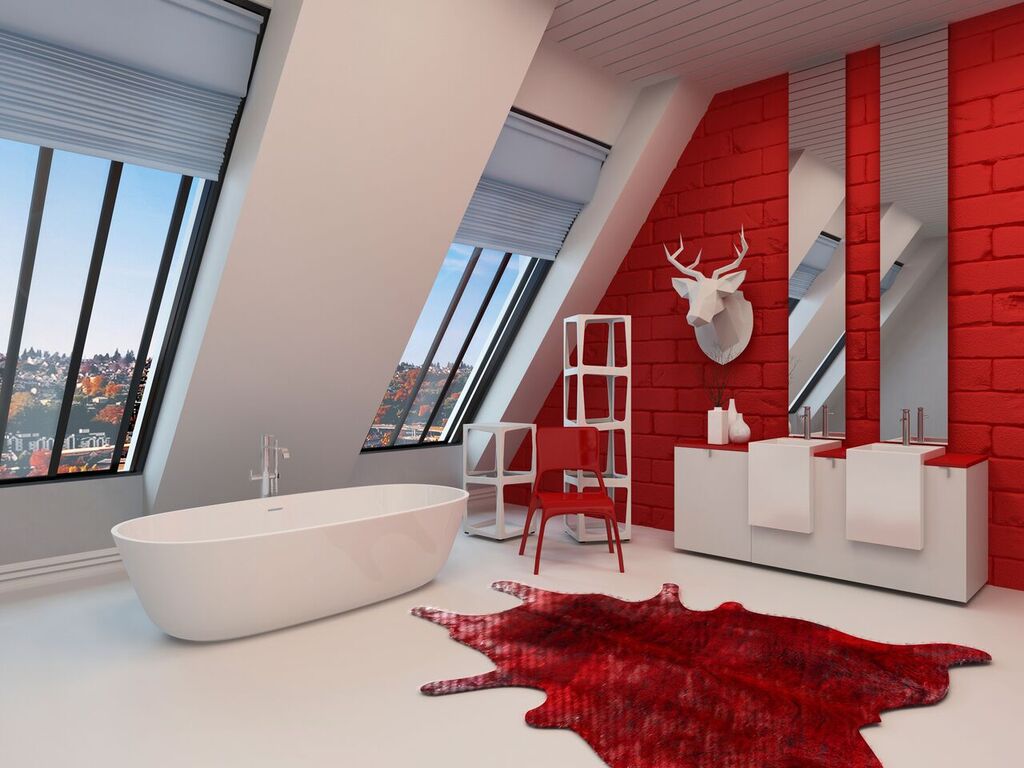 We've said this time and again! A huge mirror can have so much power in a room. Firstly, it will cut cost on filing up a big piece of a wall with something else. Plus, it will do so much reflecting of all the materials and pieces that you have invested in. Mirrors can open up a small space like no other magic out there. You could also consider taking a mirror from wall to wall for a more dramatic and open feel.
The Vain Vanity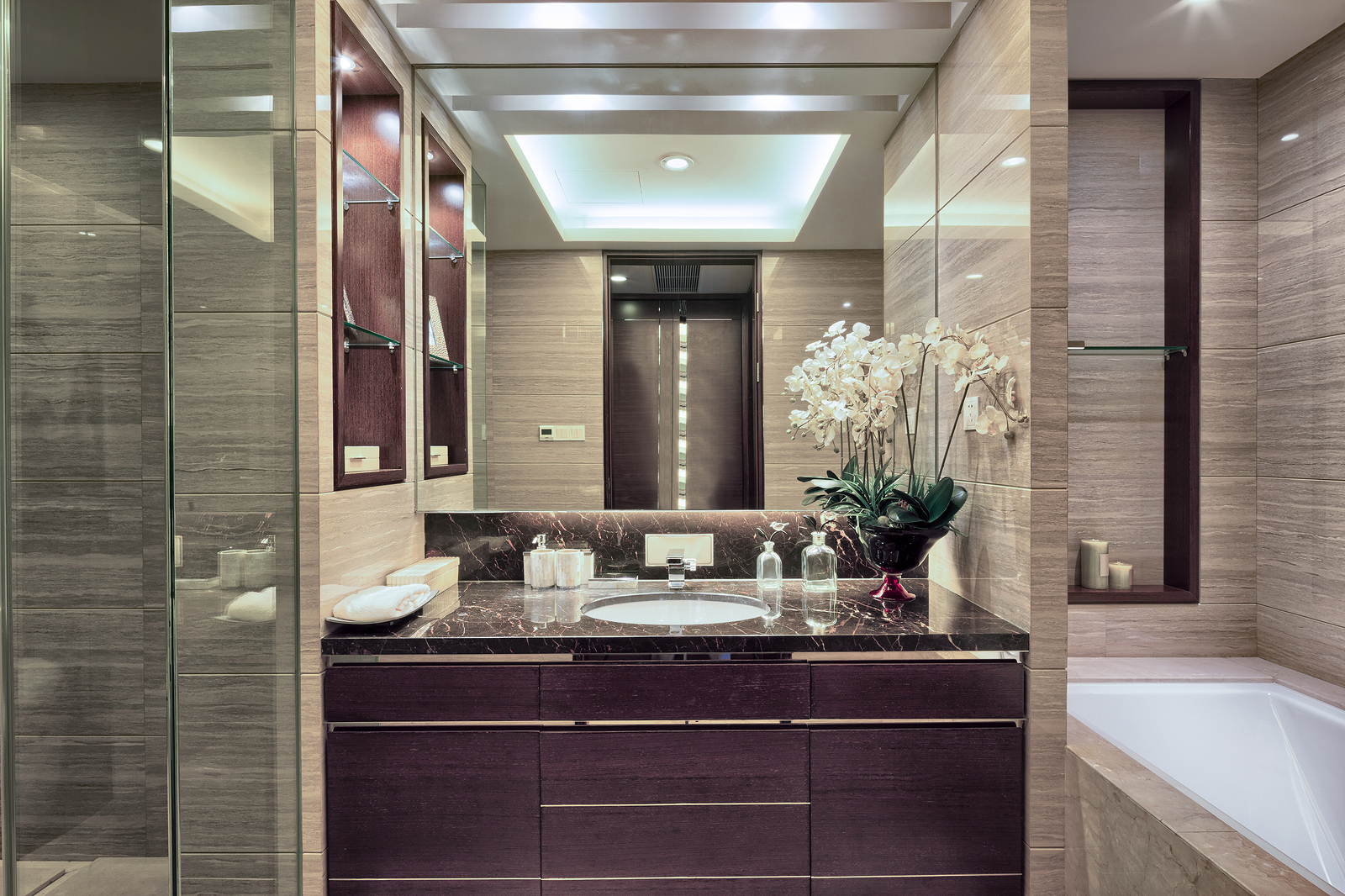 Choose a vanity that is sleek, simple and efficient. Firstly, if you have a small bathroom you're working with, you're going to need storage. So a vanity that has ample storage space is vital. There's no need to spend a crazy fortune on custom made vanities, you can easily find a lush one from Ikea. If you're bathroom has been done properly and to your taste, the vanity will fit right in.